Messina, Italy ...Cruise Day 23
Situated on the western shore of the strait bearing its name, this port is the gateway to Sicily. Messina's principal attractions include the Duomo, its adjoining bell tower and the local museum on the northern outskirts of the city. Train-ferries, car-ferries and hydrofoils make the connection across the Strait of Messina to Reggio Calabria on the Italian mainland, with excursions available to Taormina, Mount Etna and the mainland. Language: Italian Currency: Euro
Our ship tieing up at the Municipal Dock in Mesina.
The Customs building and on the other side of the street are stores on the first floor of the buidings and apartments above. Notice the blue window coverings - sliding shutters to keep the intense summer heat out. This time of the year it is a very nice 65 degrees for the low and 75 degrees in the afternoon.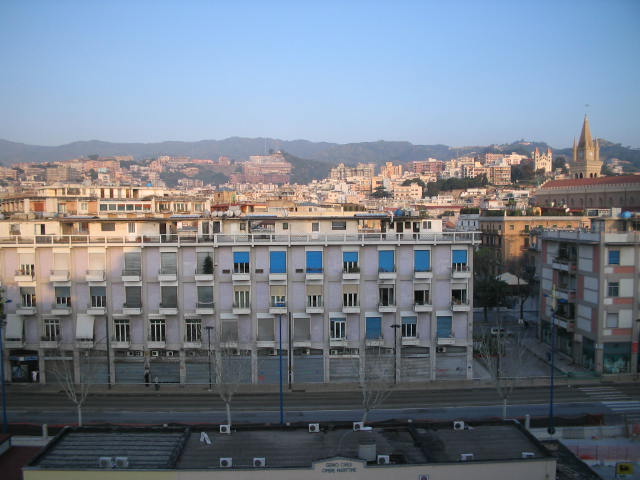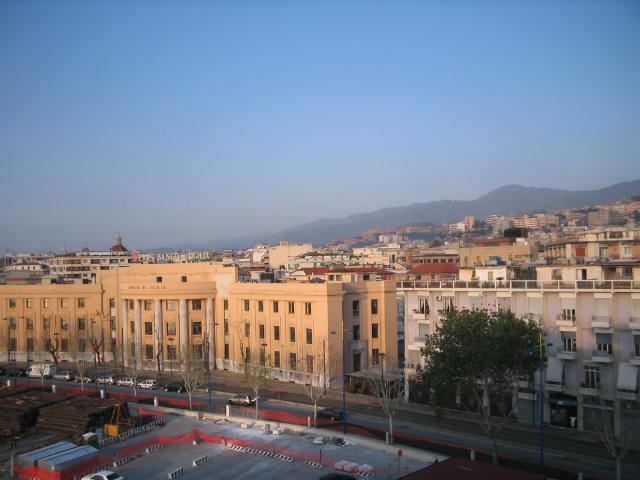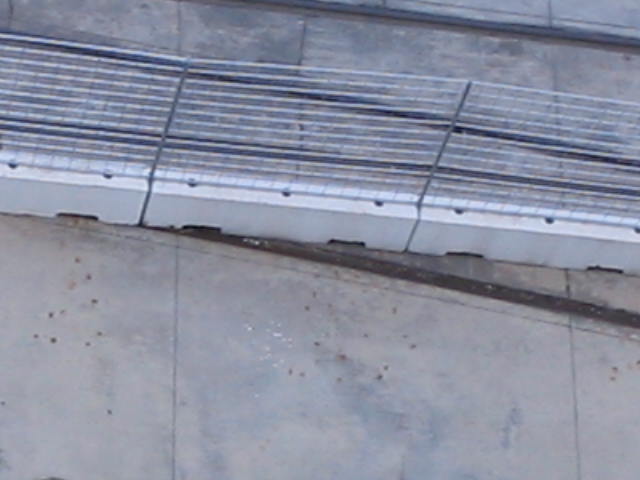 Breakfast companions from Rio de Janeiero, Teresiuha and Alexandre Picone.
My bride getting a gerneral overhaul on her head at the "Immagine Bellezza Parrucehiert" shop in Mesina.
Thes photos are of the ship leaving Mesina Harbor.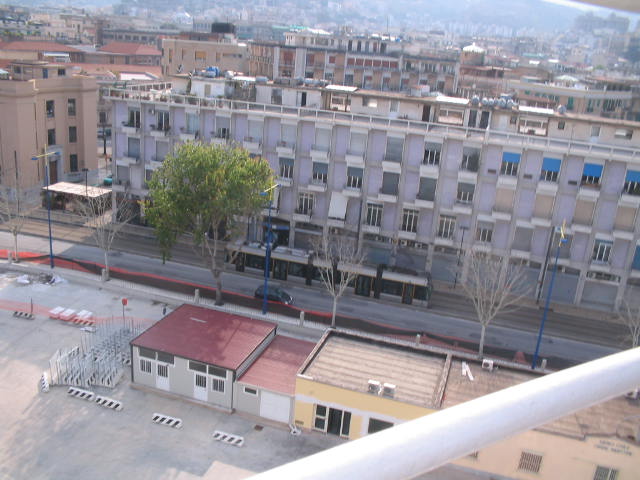 The ship in the foreground has trouble telling people whgich end is forward or aft. It pulled into the dock and an hour later it departed. Right straight out of the harbor. Both ends look the same, each has the loading ramp for vehicle loading.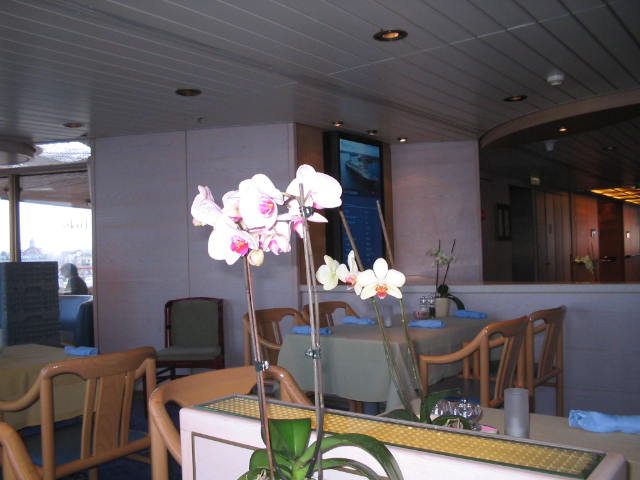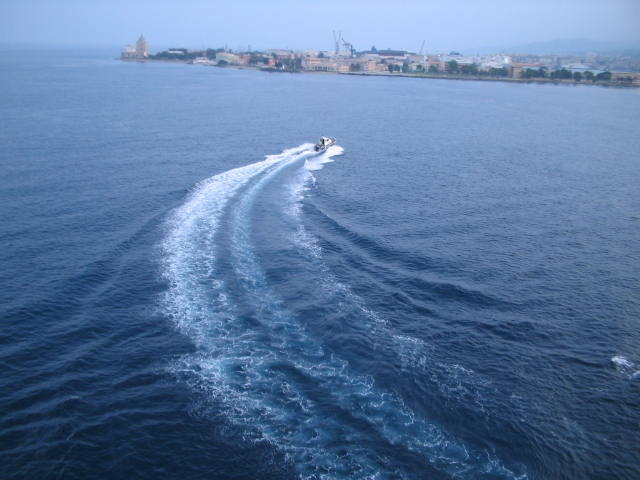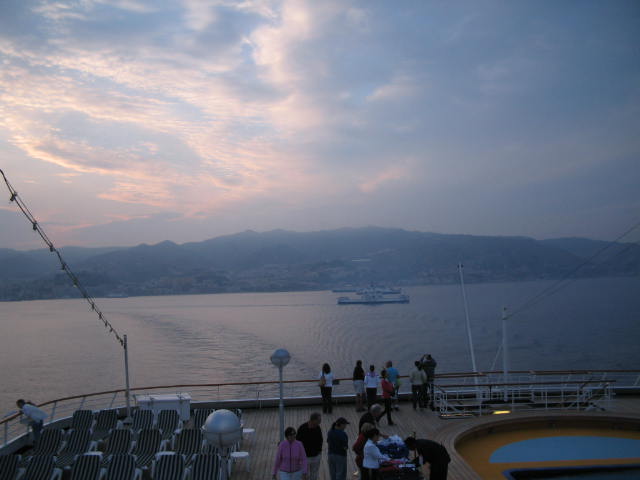 End of day ......Messina, Italy ...Cruise Day 23