Naples, Italy Cruise Day 22
Sorrento claims one of the Amalfi Coast's most picturesque harbors. A number of great excursions are offered here. One of the best takes in the whispering groves of lemon trees along the Amalfi Drive, while another puts passengers aboard a hydrofoil to the serene and sunny island of Capri. Others choose the tour to Pompeii, the fascinating ruins of a city covered in lava and ash from the A.D. 79 eruption of Mount Vesuvius. And finally there is the bustling city of Naples, with a unique culture that the natives still hold strong. Language: Italian Currency: Euro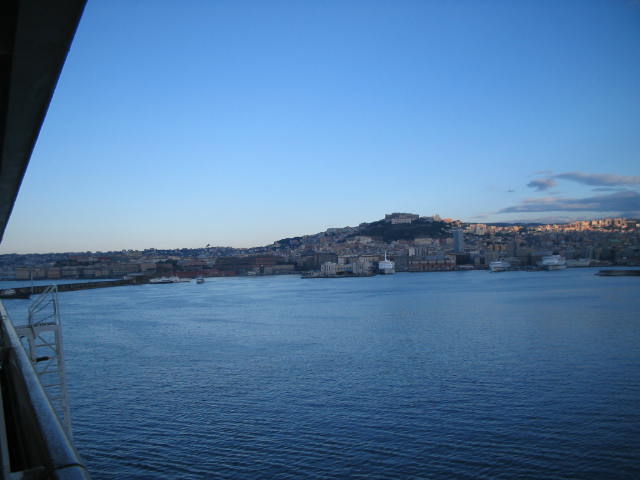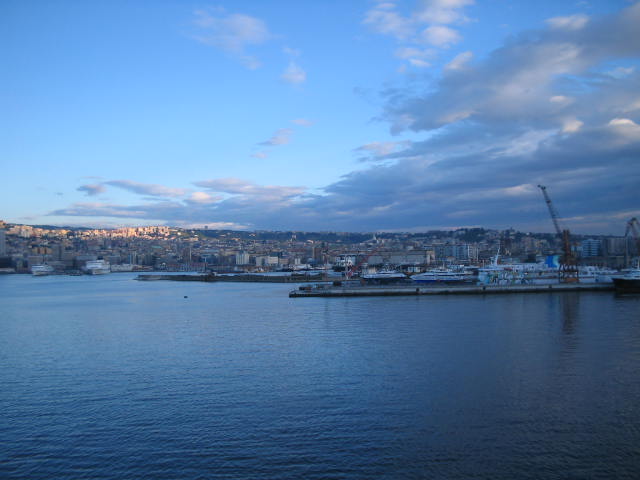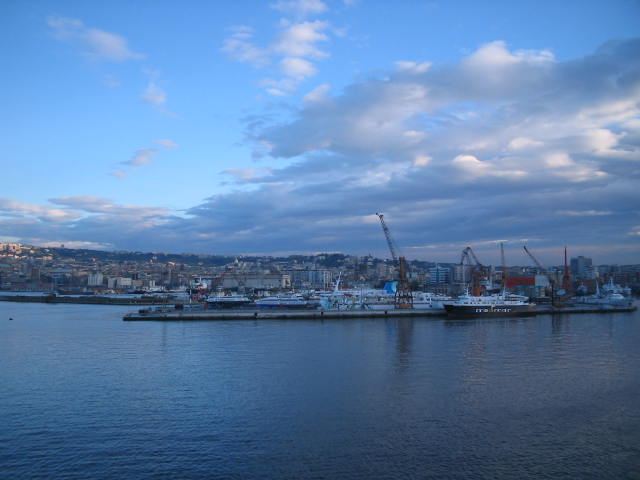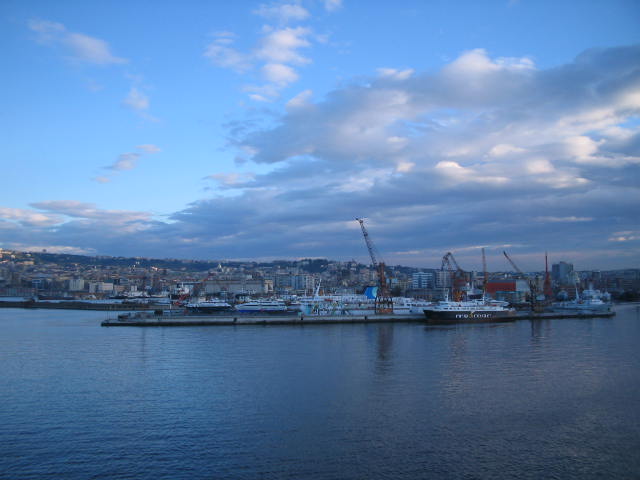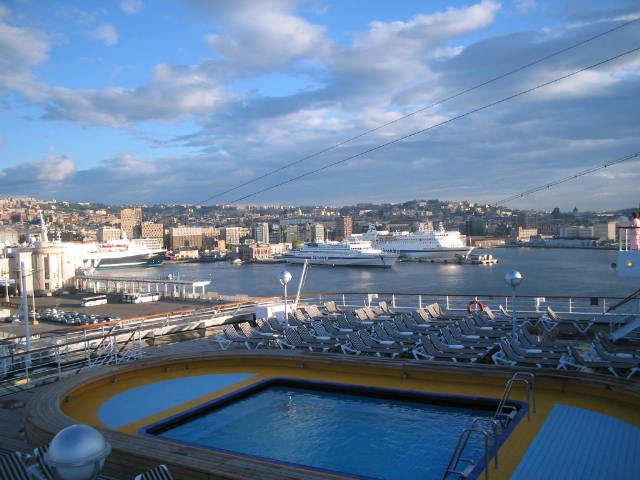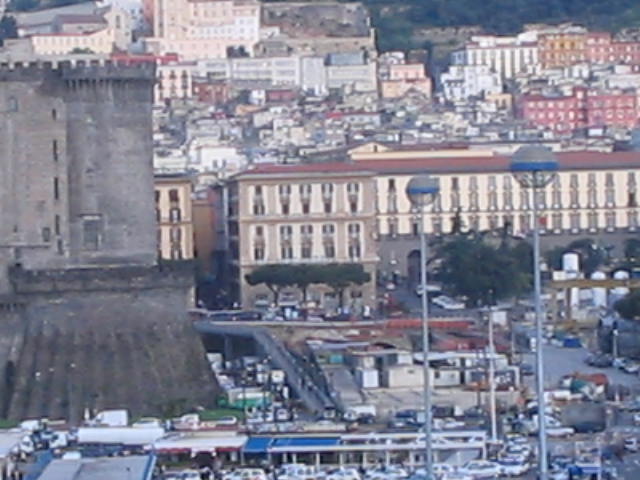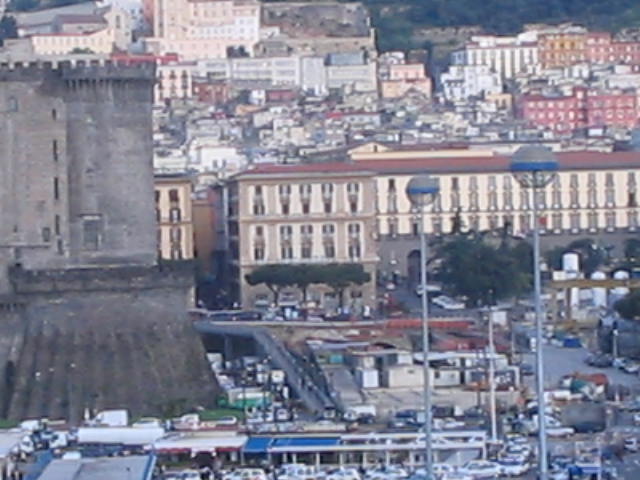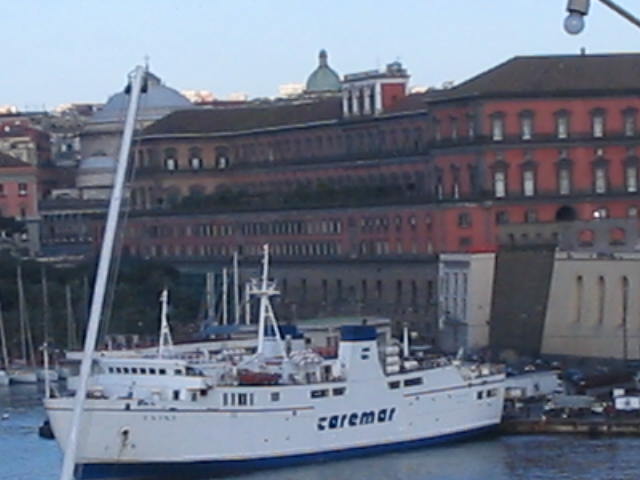 This photo was ment to show the roof top climate control equipment on the roof of the terminal building. The building itself is very large some thing like 1000' x 300' and 3floors. Not a good place to be in the climate control business.
And who is going to bring receipts from home just in case if might be needed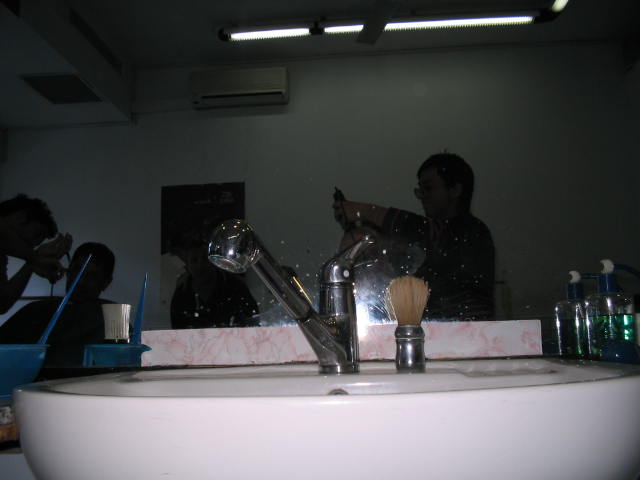 Me geting my golden curly locks curled and dyed in a beauty shop for men on some back street in Naples.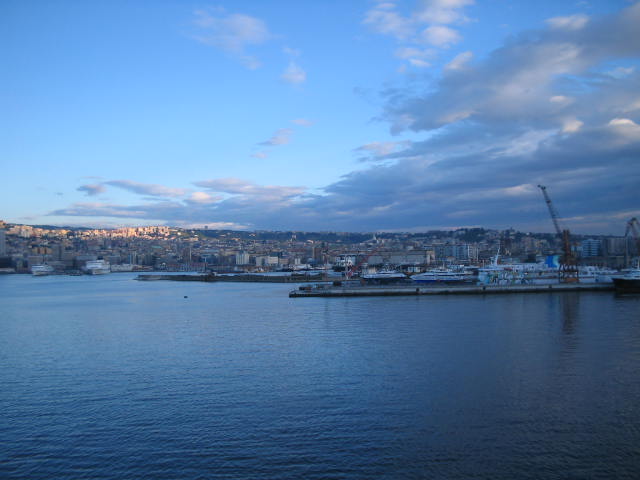 The photos below are street scenes taken as we ae touring Naples in a taxi. The blurred ones are because of speeding and the drivers reckless attitude.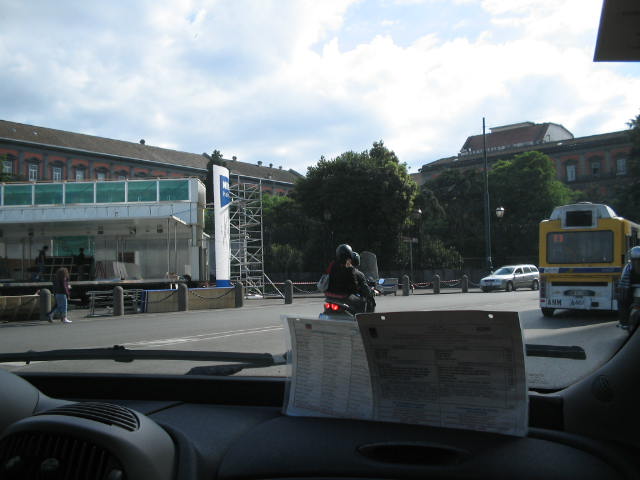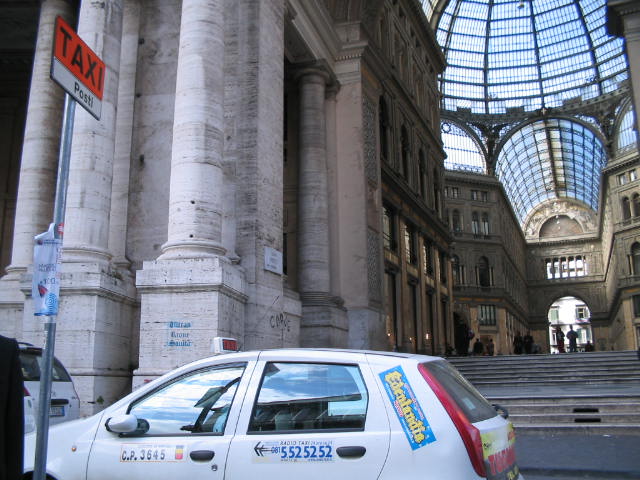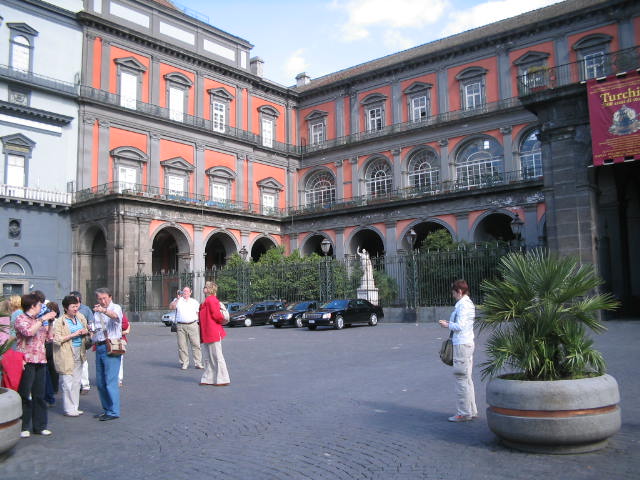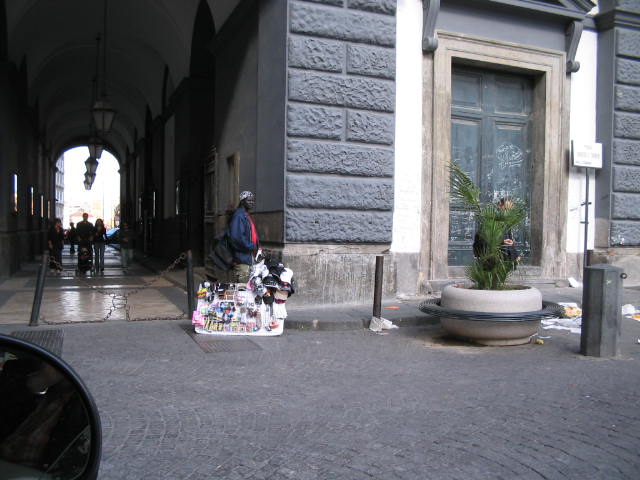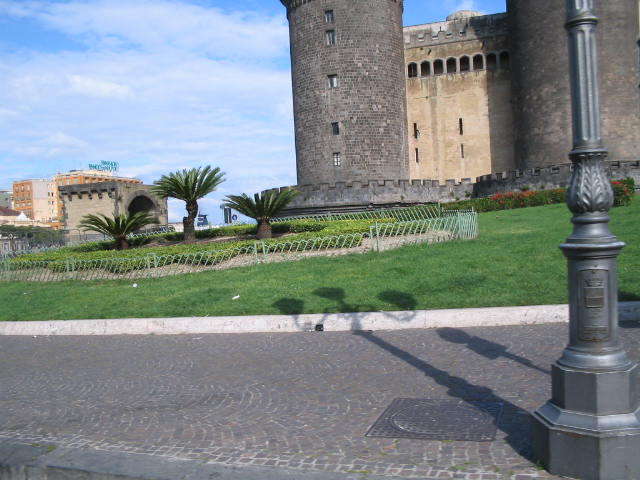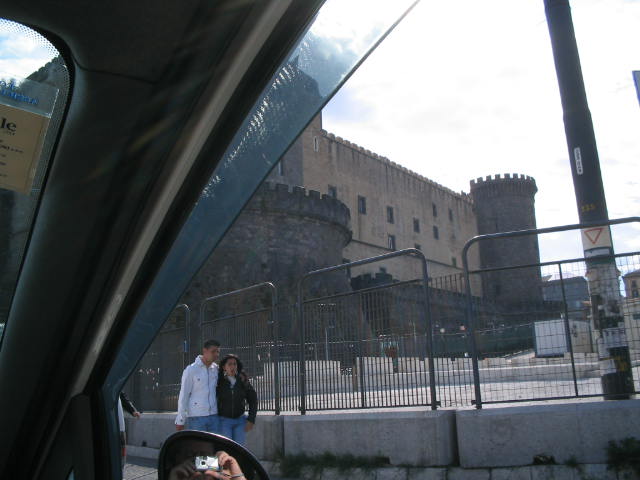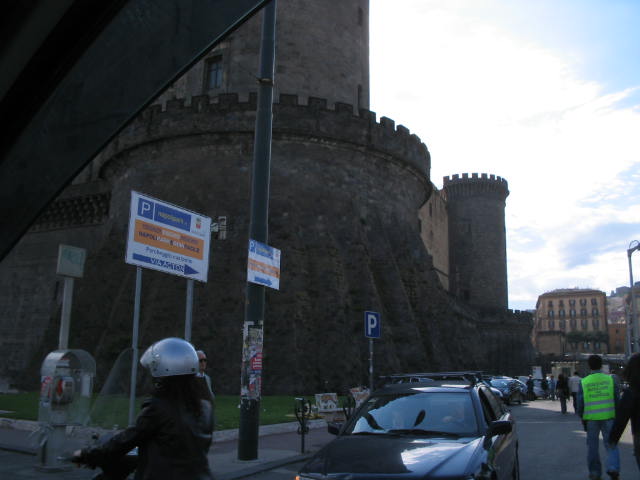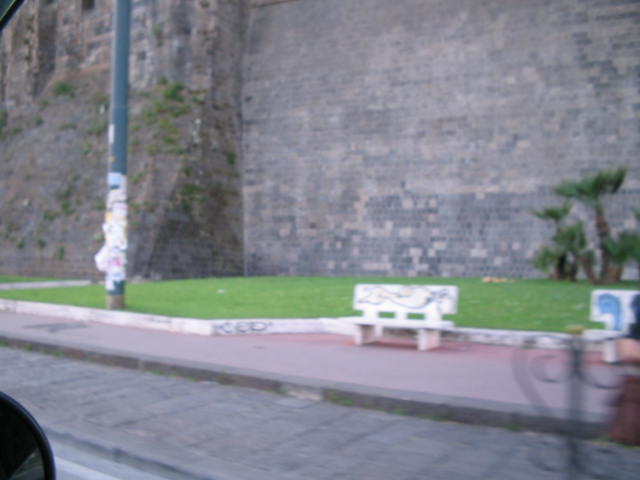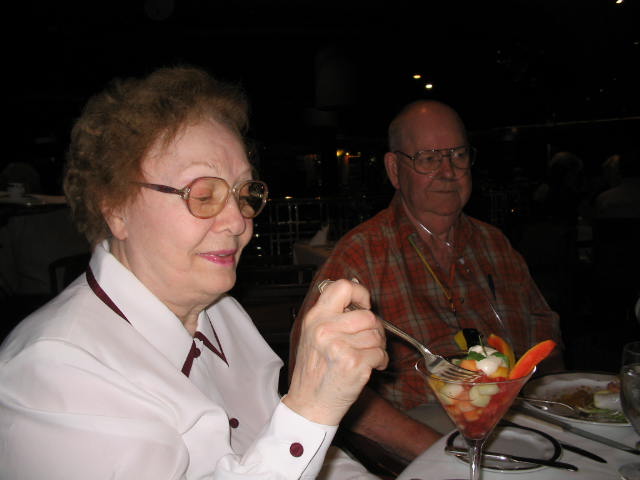 The end of Naples - - Cruise Day 22.