Rome (Civitavecchia), Italy Cruise Day 21
Civitavecchia is the port city of the Eternal City of Rome. A full-day tour to Rome explores some of the most famous churches, monuments and fountains in the world: the Colosseum, Sistine Chapel, Vatican, the Spanish Steps and Trevi Fountain (toss a coin in the fountain to ensure your return). Sip cappuccino at a café in a piazza or window-shop among the high-fashion boutiques of Via Condotti. Language: Italian Currency: Euro
Builders identifacation plaque - built 1997 in Venice Italy.
this group of photos is a scan from right to left from the starboad aft (back end of ship on the right side for all readers not conversant in ships lingo).
Janno, another friend of the dining room stewards. He is from Java as is a great part of the culinary staff.
The above 2 photos shows the starboard anchor being replaced. These were taken at the highest deck on the ship, deck 10. Figure between decks at least 10 feet so we were 10 * 10 + A deck or 110 feet above the dock. That is why the people are so small.
The above group is of the swimming pool. The sliding cover allows year round "comfortable" swimming. Each cruise many "Bar D Ques" are held beside the pool, today is a BBQ celebrating Italy's independence (the true date was yesterday but some people party for little or no reason and the ship is loaded with that type.
Been looking for a shuffleboard since Rio de Janeiero, 20 days, and just found it. A passenger ship must have them or so my jail house legal consul advises.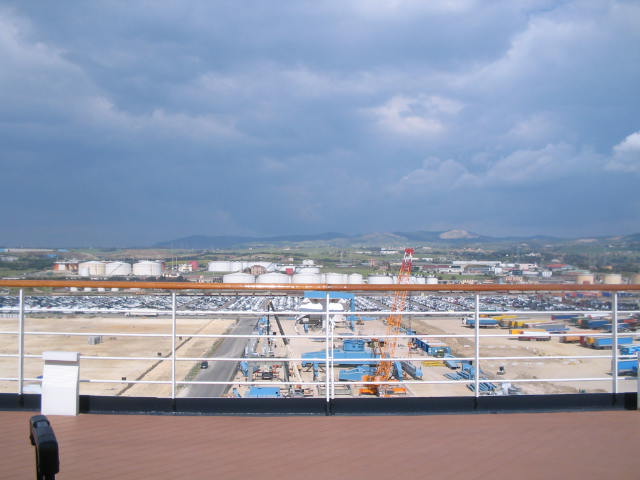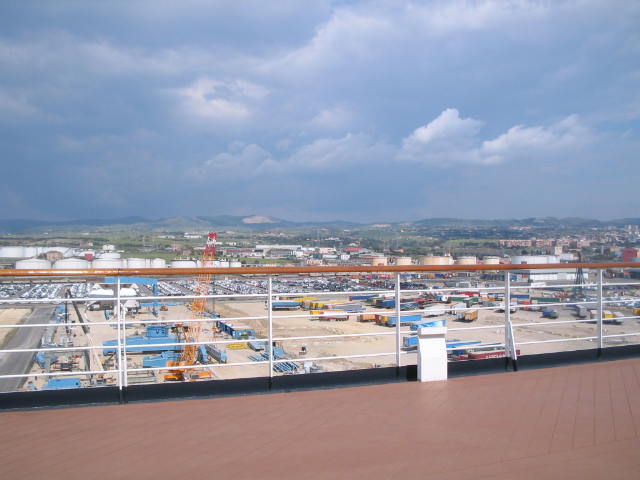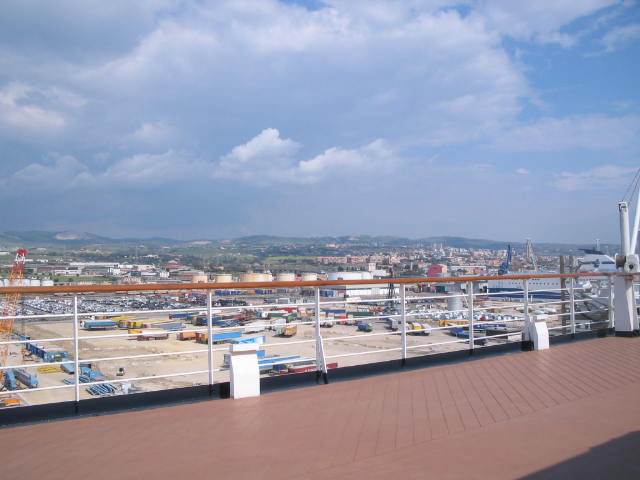 The above group was supposed to be close-ups of the lush green area behind the oil tanks but the distance was too great.