Monte Carlo, Monaco Cruise Day 19
Some argue that there is no place more glamorous than Monte Carlo in its beautiful Riviera setting. A favorite destination of the rich and famous, it's a great place for people-watching, and the streets are lined with elegant boutiques and cafes. The best tours visit the casino, the posh Hotel de Paris, the Oceanographic Museum and the cathedral where Princess Grace is entombed. ........................LLanguage: French, Currency: Euro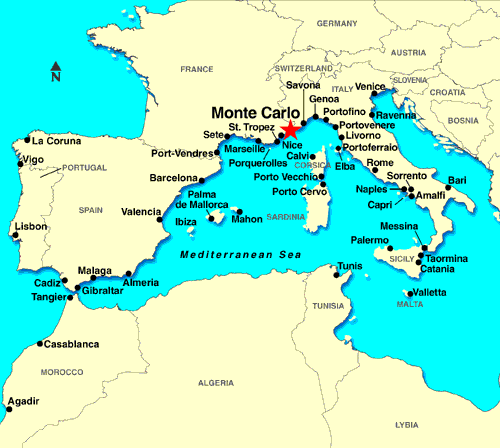 The first sight of Monaco. The following is a scan from right to left of the coast.
Tenders (lifeboats) used to transfer passengers to shore. Docking facilities are very limited.
Our new dinner table companions, the Ships's Doctor and his bride. She is an author..
Walking any distance causes me a lot of pain. I was on the dock in a little store asking if they had any asprin orTylonal. This nice little lady overheard the clerk tell me they didn't so she offered me her supply.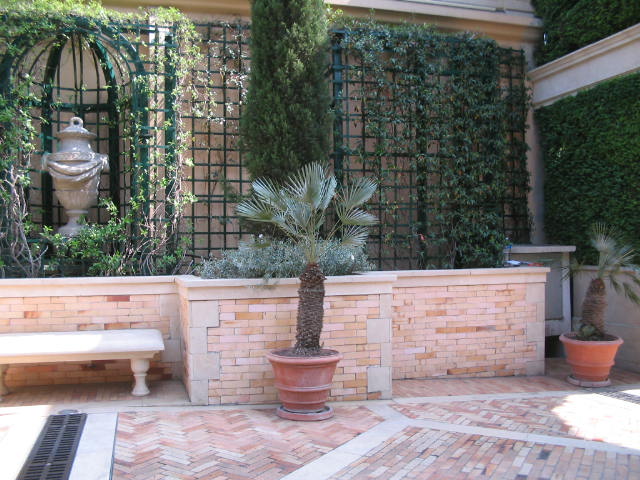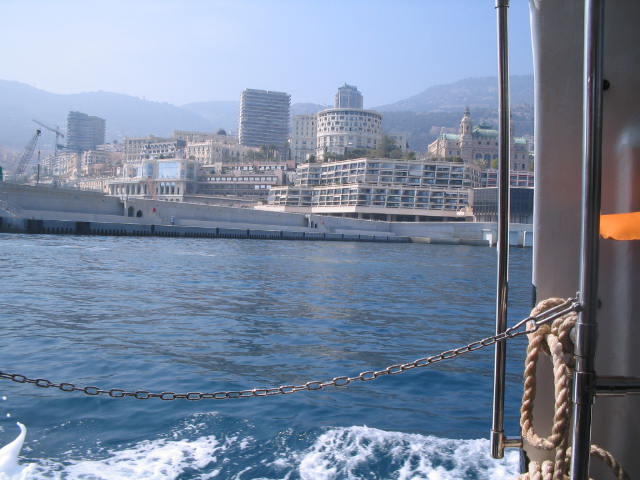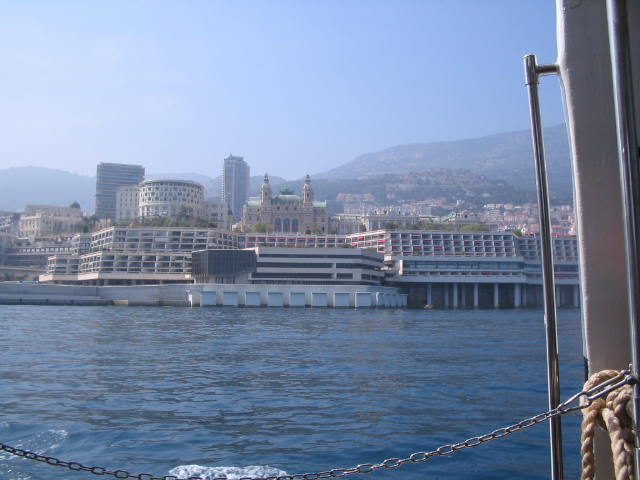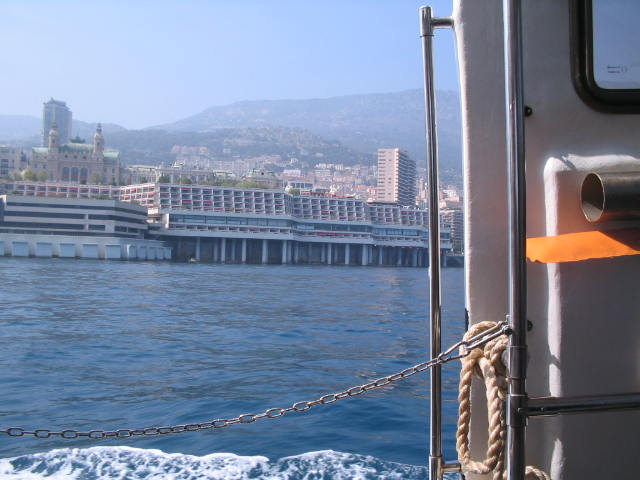 End of Monte Carlo Monaco - - Cruise day 19