Barcelona, Spain Cruise Day 18
The streets of Spain's cultural center are lined with bistros and filled with musicians. City tours take visitors to Gaudi's fanciful, eccentric Church of the Holy Family, the Columbus statue, the 14th-century Gothic Quarter, the Picasso Museum and the Spanish Village. Language: Spanish Currency: Euro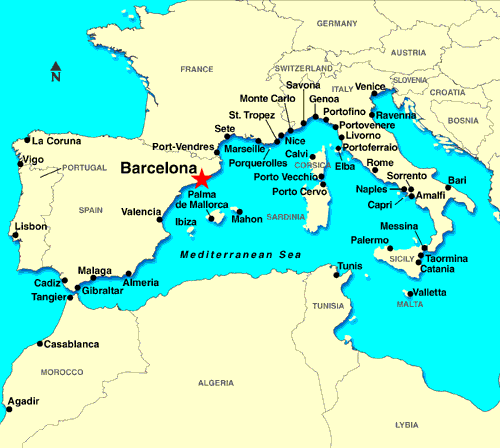 The first sight out of the verandah door this morning after awakening.
There was a heavy haze as shown in the above photos. The photo above shows the gangway door area is being washed down with the unique shower head on the end of the garden hose.
Sections of concrete forms being loaded on a truck. The dock is being rebuilt. Of all the ports of call this and Valencia Spain are the best equipped, best layout and especially good for the handicapped.
The above and following are photos taken from a taxi through the streets of Barcelona.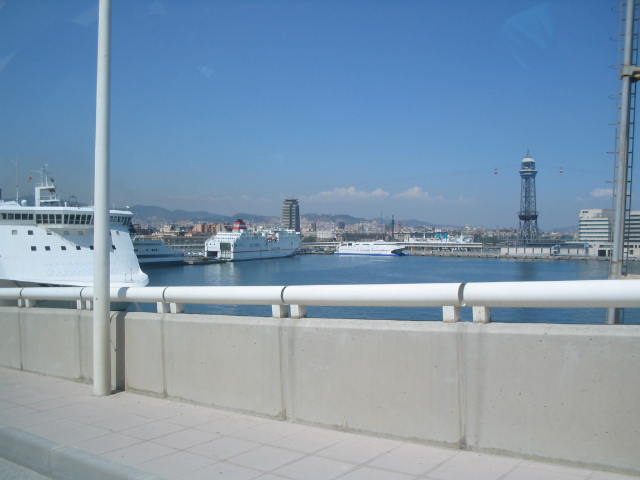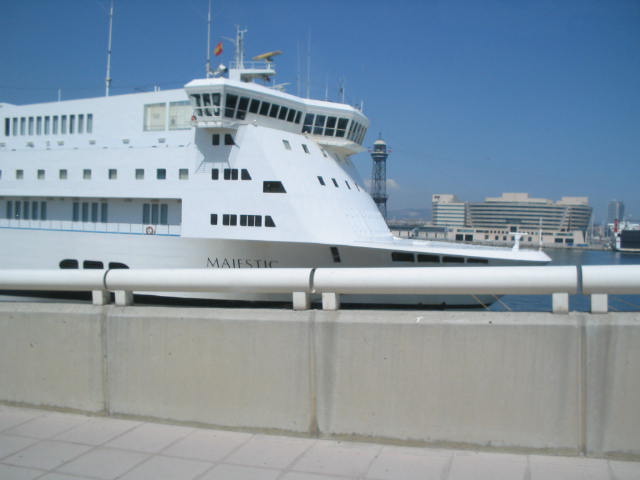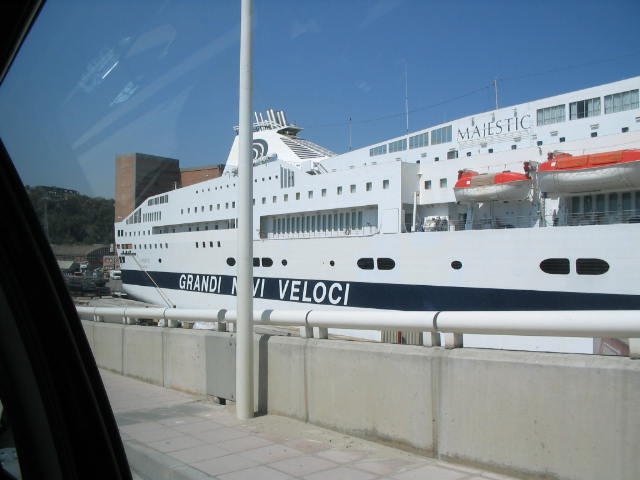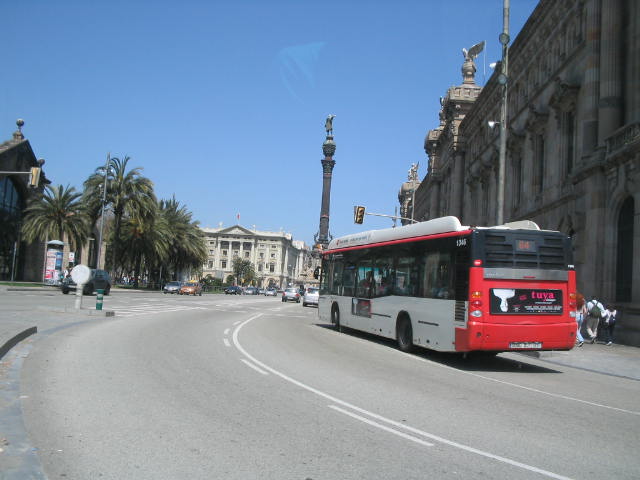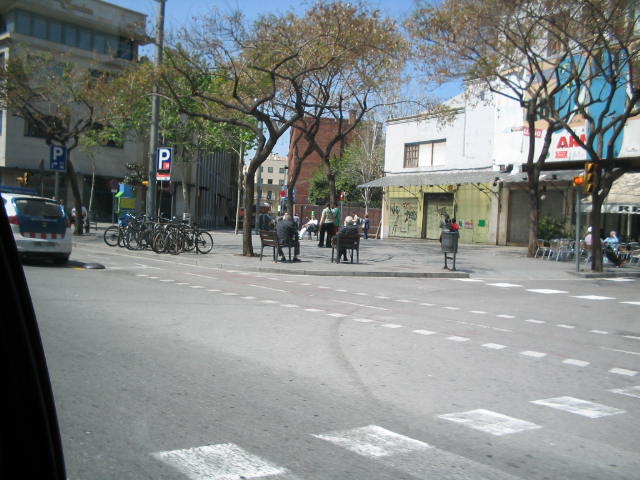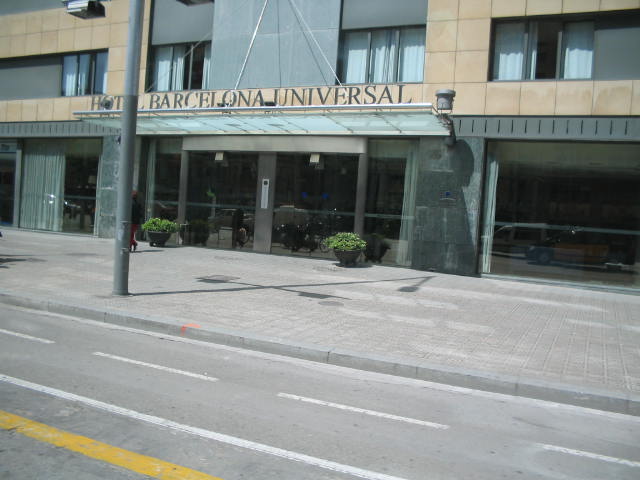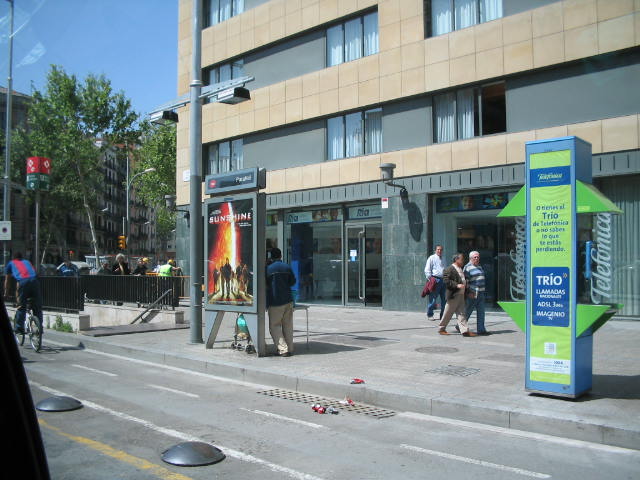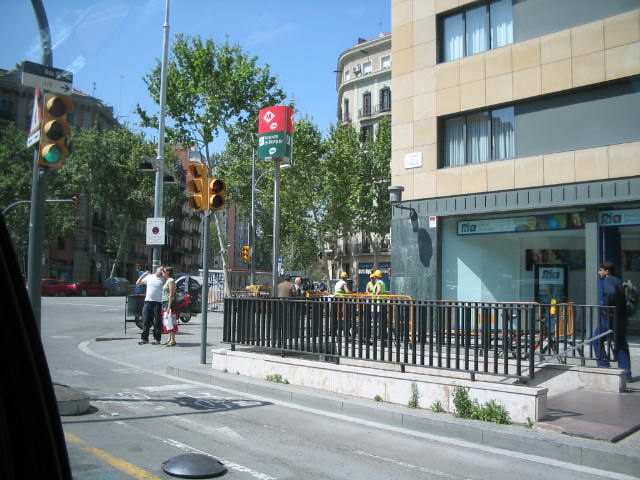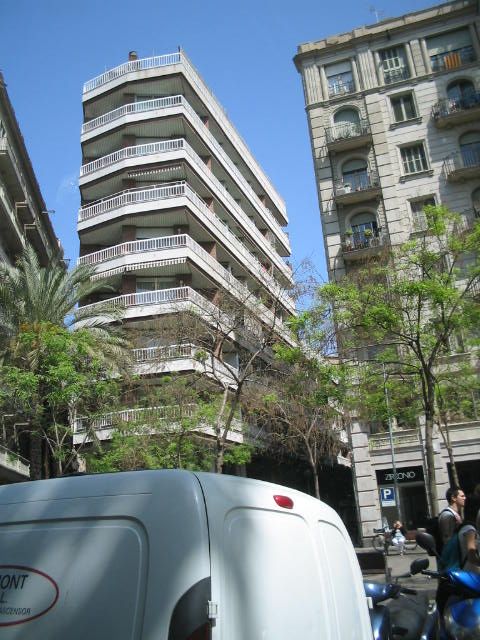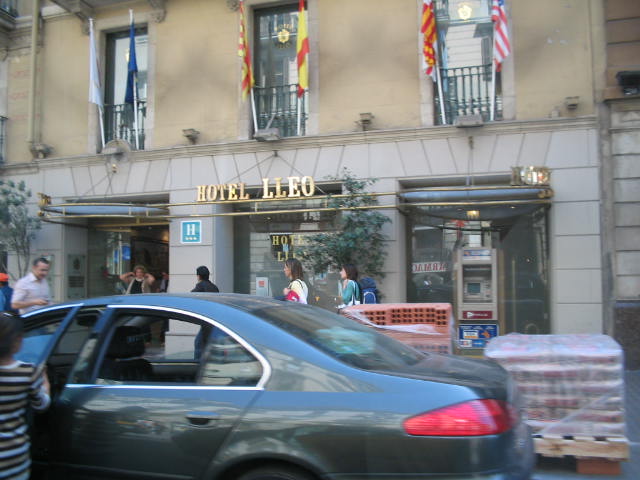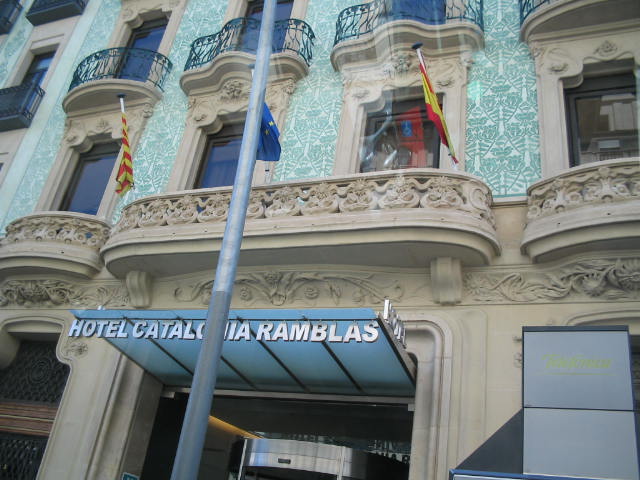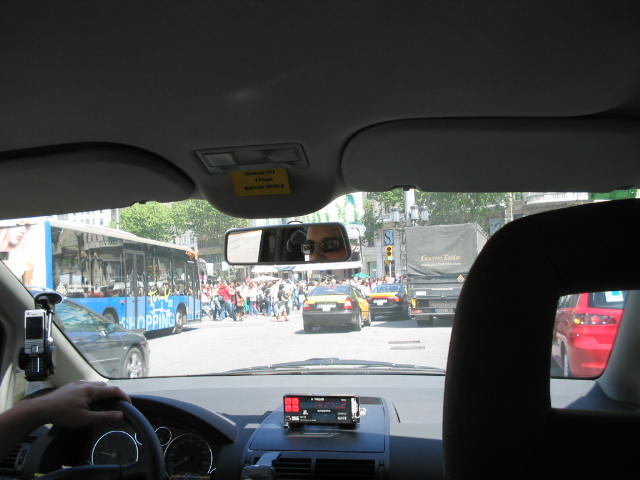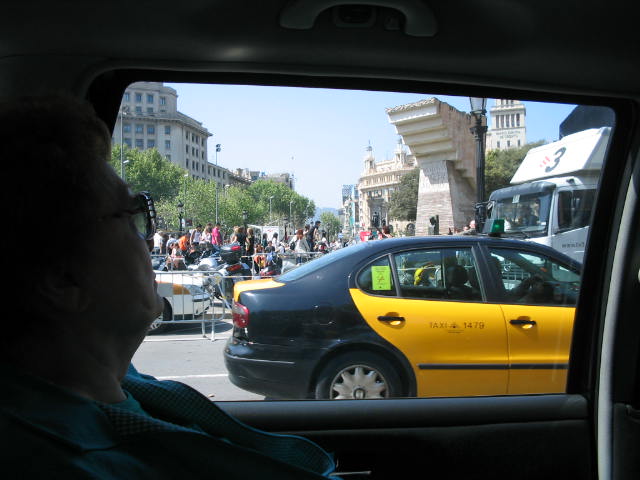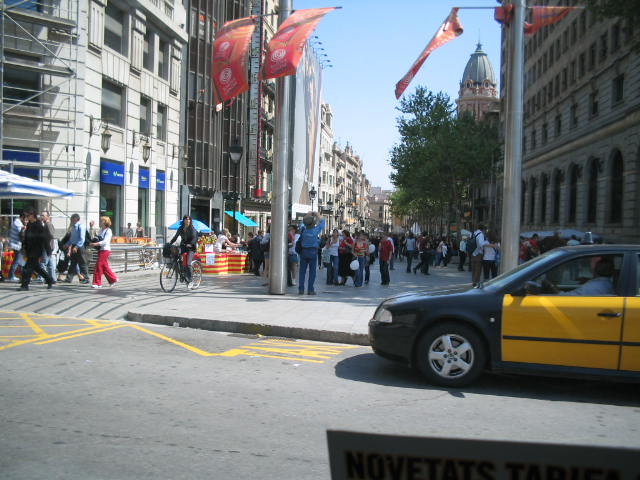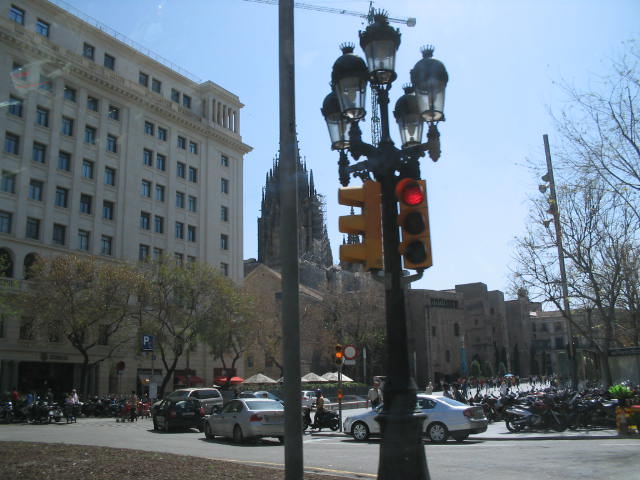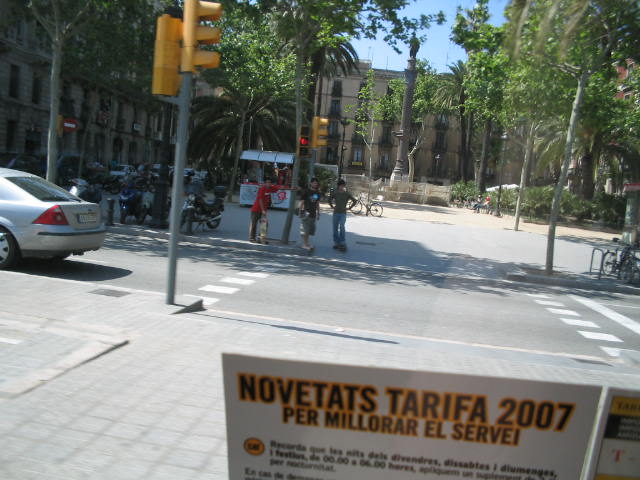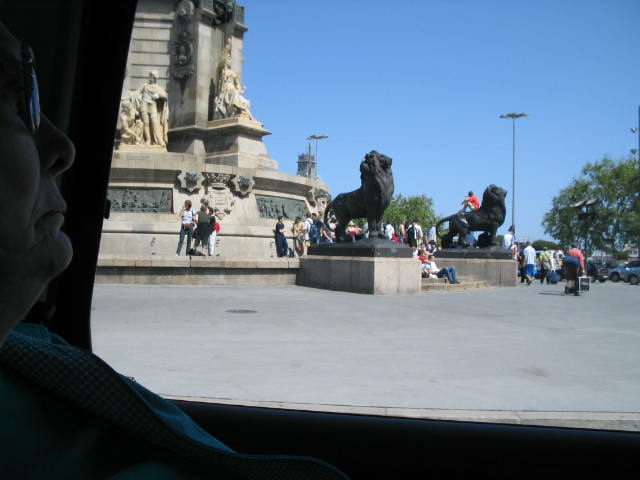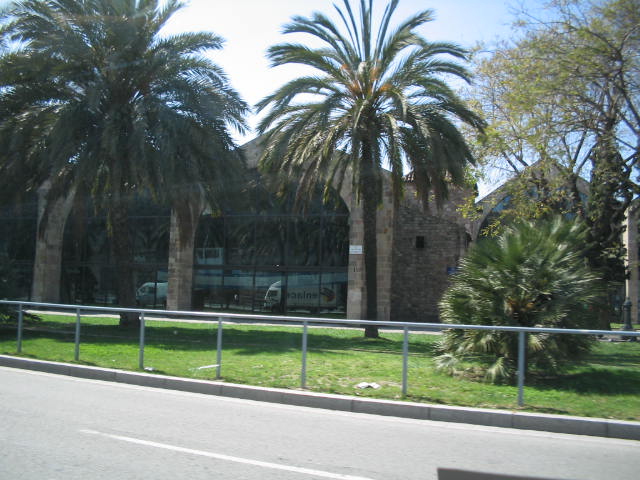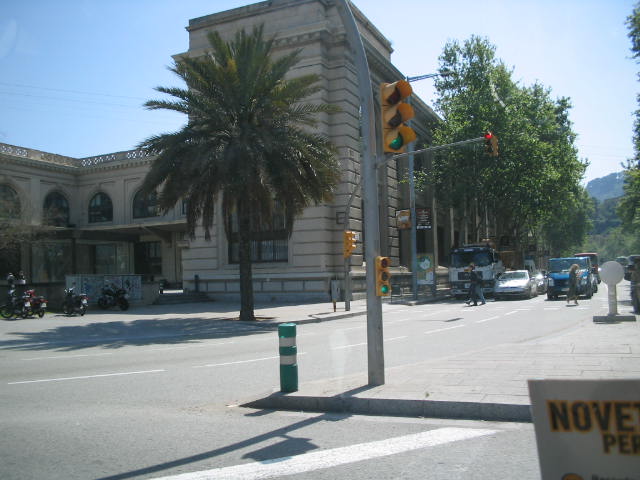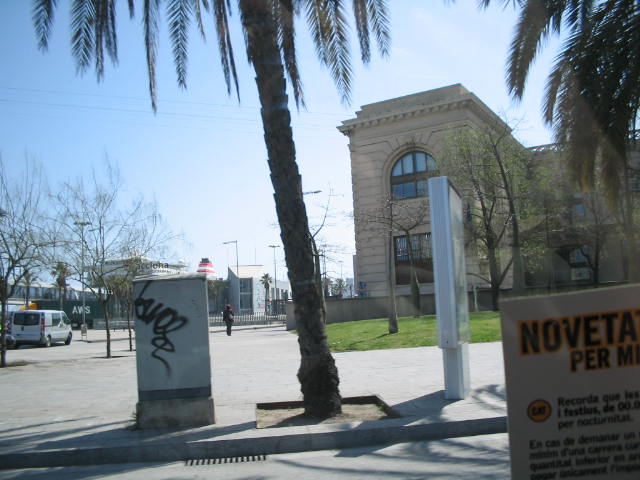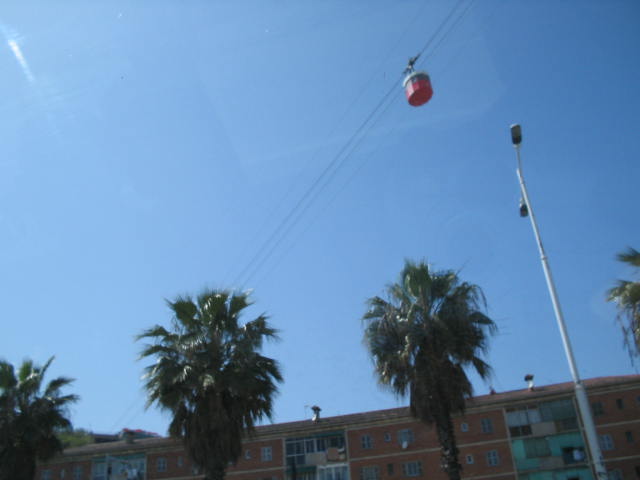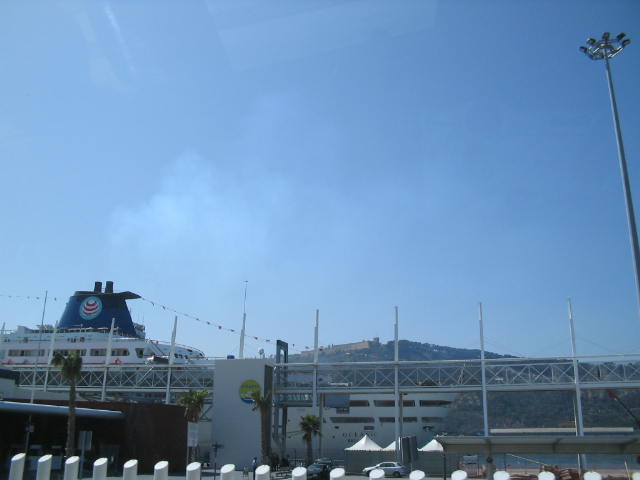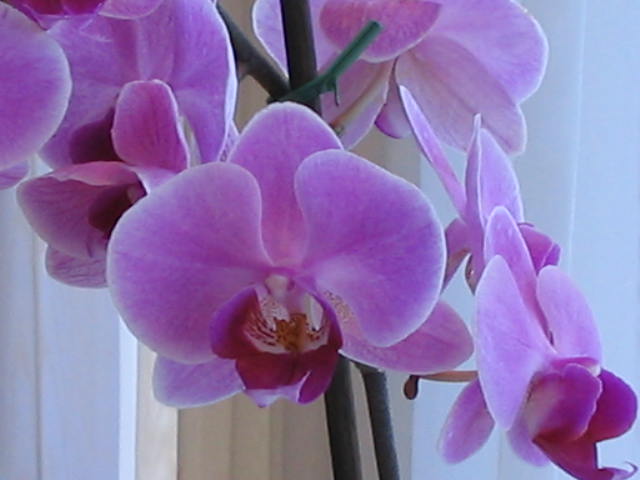 The following photos are leaving Barcelona for an overnight cruise to Monte Carlo, Monaco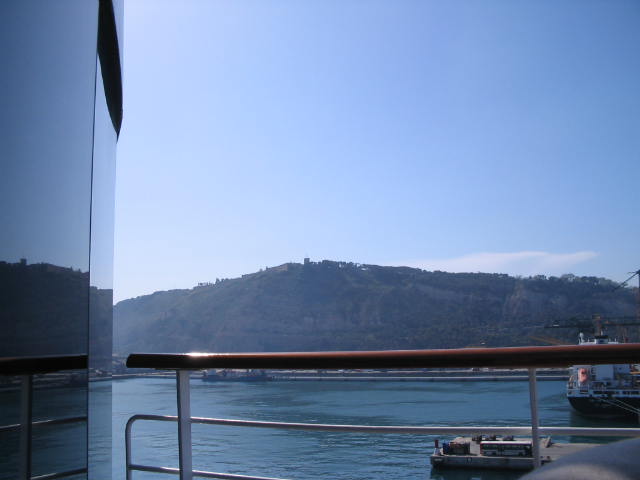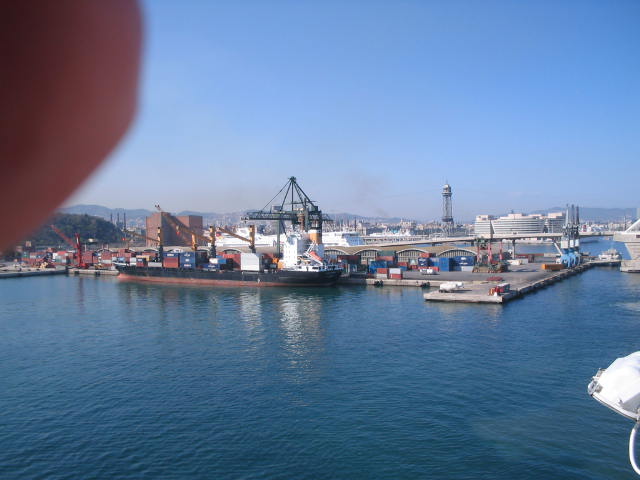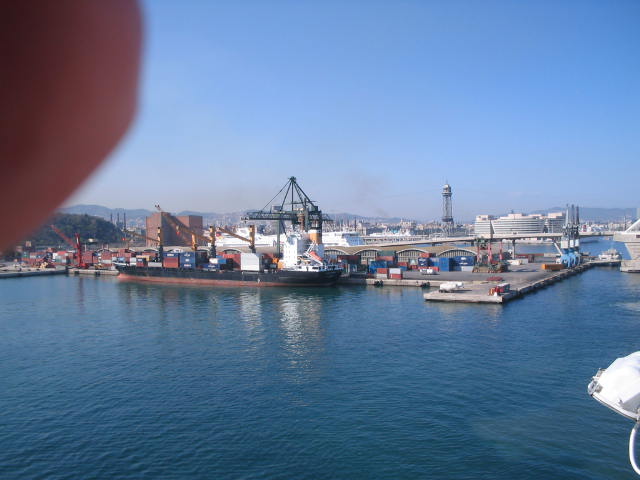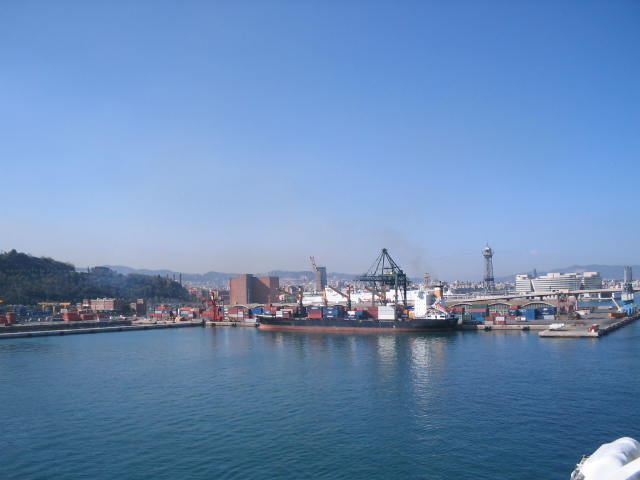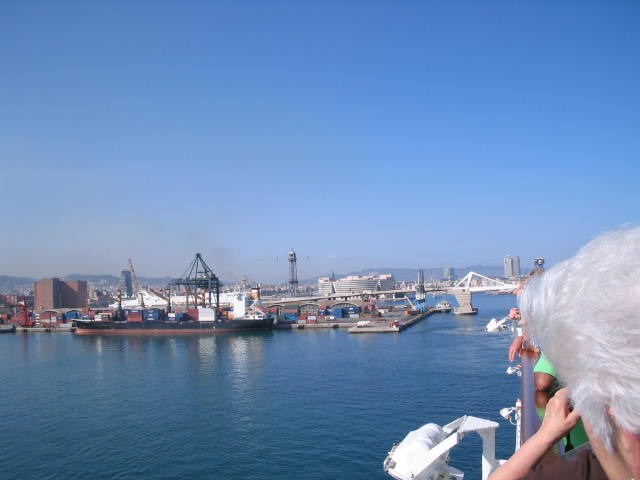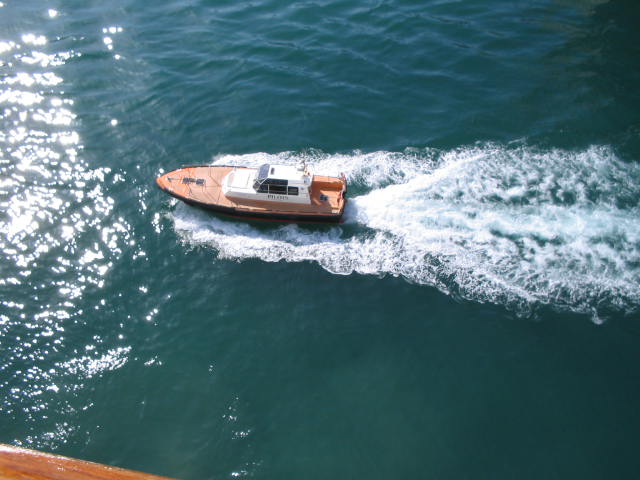 The Pilot's boat following us to pick p the Pilot at the open sea point.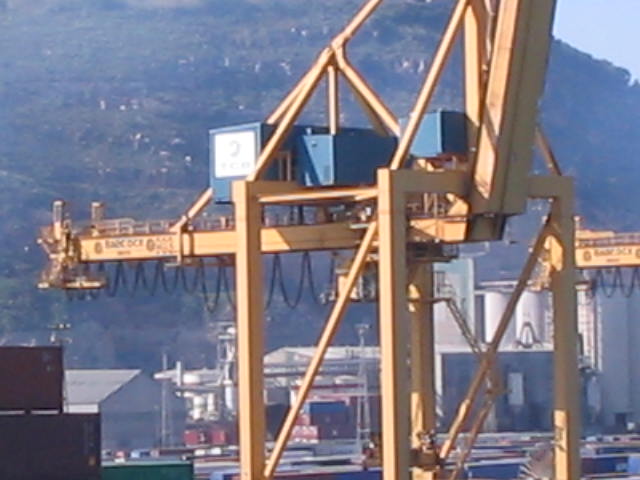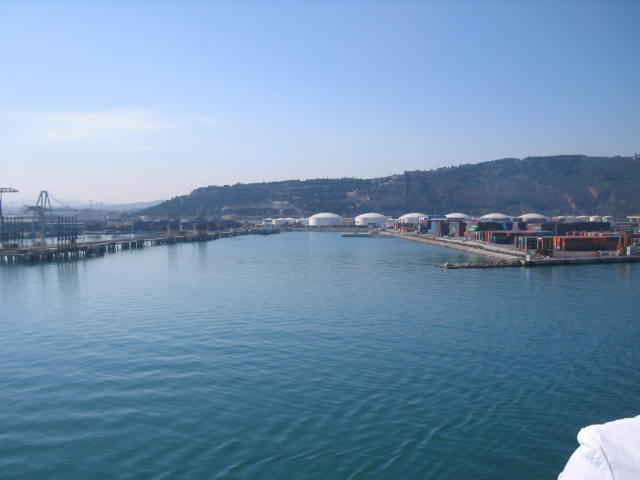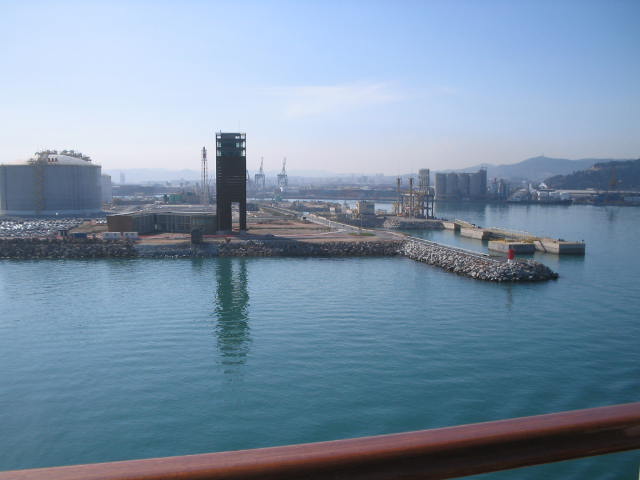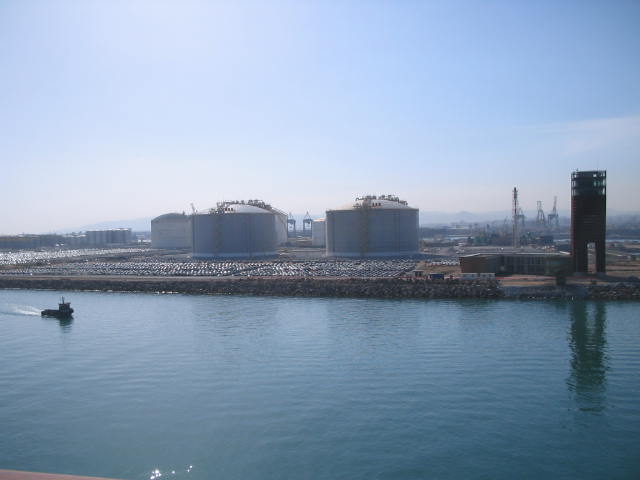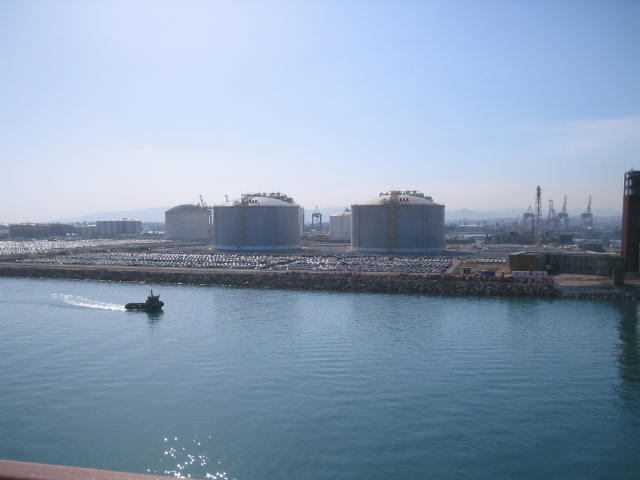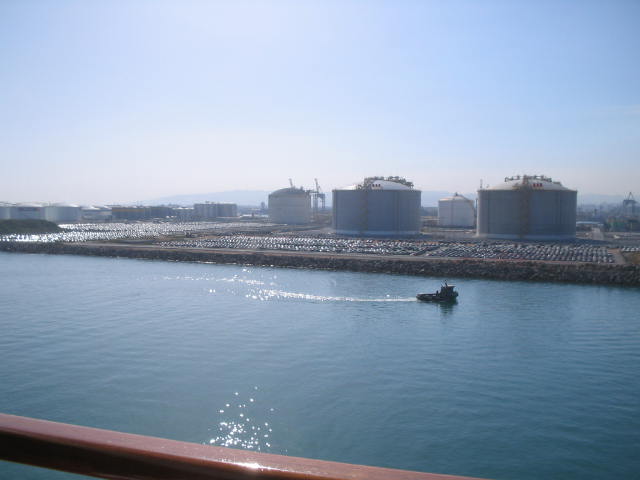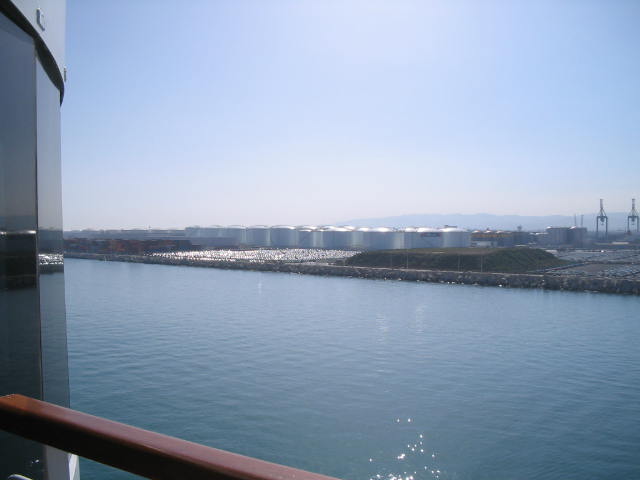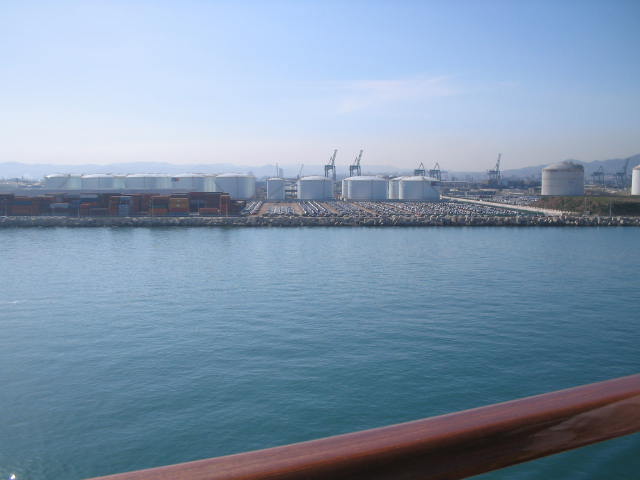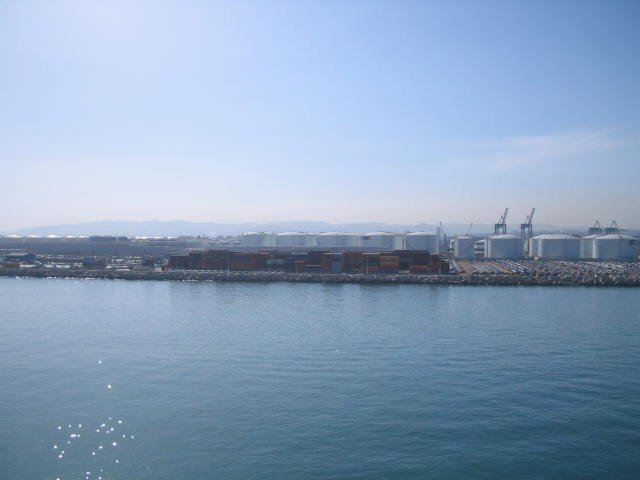 The shiney things in fromt of the oil tanks in the above photos are thousands of new cars.
End of cruise day 18