Cadiz Spain .... Cruise Day 14
The oldest city in the Western world. Settled around 1100 AD.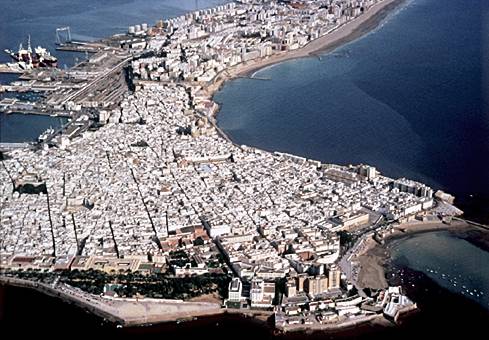 Sites here include an 18th-century cathedral, the Fine Arts Museum and the Congress Court of Spain. Most tourists choose an excursion to the historic city of Seville, visiting the largest Gothic cathedral in the world. The tour also visits the Alcazar fortress and gardens, the Golden Tower and the Barrio de Santa Cruz. Language: Spanish Currency: Euro
Views from deck 8 over the fantail (or aft, stern or the more common back end).
Brenda and her husband Jack are assigned dining table companions. (He is in the background - he's shy).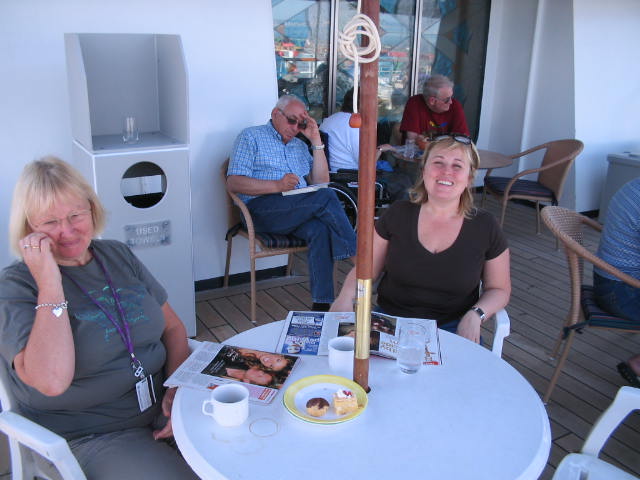 A couple of charming ladies that generously shared their table so I could take these photos.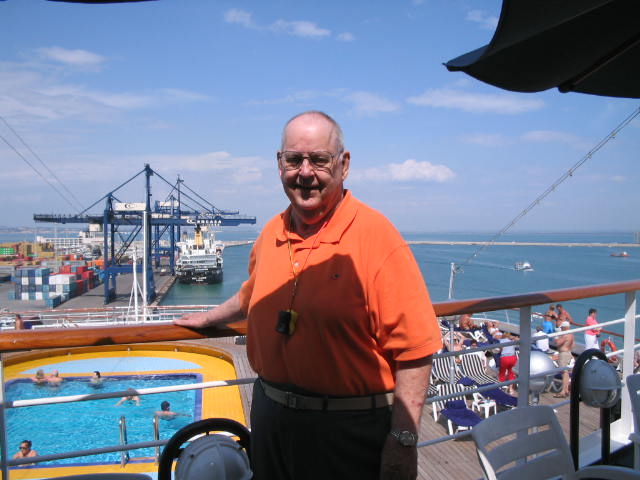 The bald headed guy sharing their table.
One of the ships nurses.
This series of photos shows the ship turning 180 degrees and departing Cadiz harbor.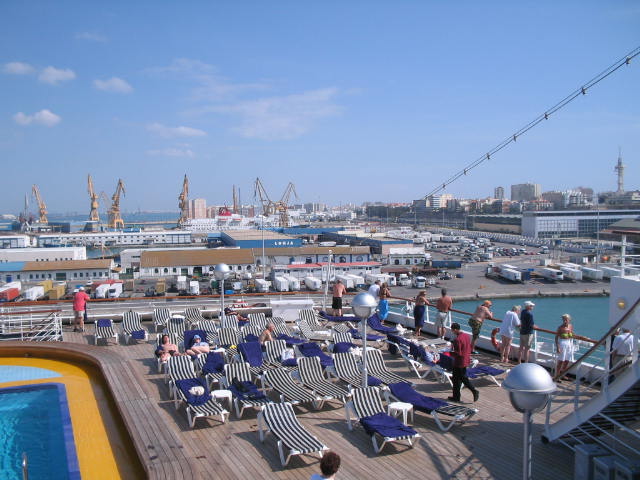 All of our dining table companions, two of us couples are american, a Canadian and Dutch..
The Assistnt Dining Room Manager, Pears Williams Roderich Jongblued is filling plates with a desert he pepared at the the mobile kitchen unit.