Rio de Janeiro, Brazil ...... Cruise day 1
My bide and myself just before landing in Rio de Janeiro after an all night flight were taken by our Delta hostess Brenda, who did everything possible to make our trip wonderful.
The above and following photos are of the Sao Corona area. Have been told that there are beaches with topless and some nekid women. I tried to sneak off and explore some but was caught by the bride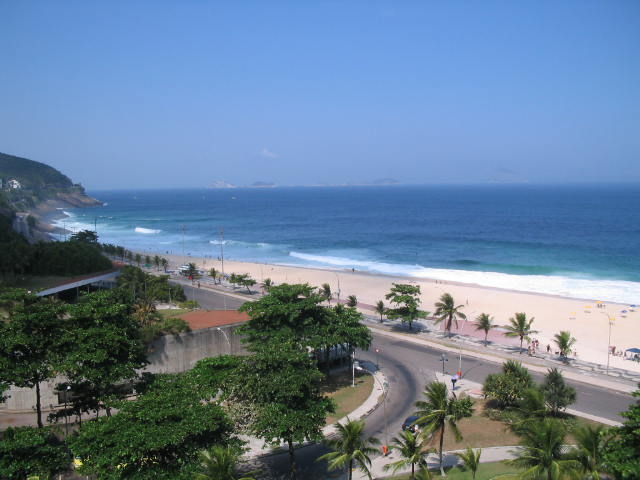 The old Hotel National. Was sold the 80's and has been vacant since.
Part of the Rio Intercontintenal Hotel's grounds -very well manicured.
The grounds on the opposite of the side of Rio Intercontintenal Hotel. The pool is huge and has a bar almost in the middle of it. Beyond that is a very private golf course, Beyond that are apartment/condominium that were being built in 1977 and selling then for over a million dollars US with an interest rate in the mid 30' per annum.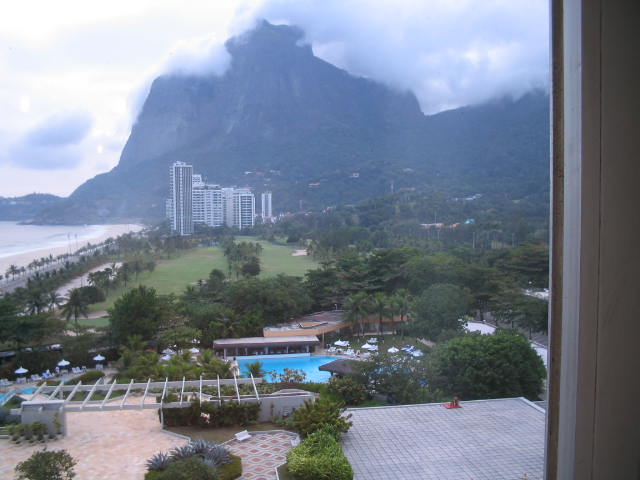 The mountain in the background is a favorite jumping off place for hand gliders. The prevailing winds aids the jumpers to land on the beach.